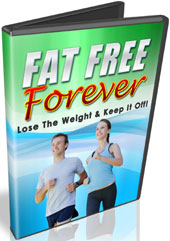 Fat Free Forever
March 23, 2011

Your Extensive Guide to Spa
March 23, 2011
Your Extensive Guide to Frisbee
$4.97
Children can definitely throw Frisbees but did you know that if you want to become a good player in Frisbee, you must be able to achieve altitude and distance when tossing the flying disc? It's really more fun to play any type of Frisbee game if the disc flies higher and farther. If you want to throw the disc farther and higher, you need to know some basics.
Have you checked your stance lately? When playing Frisbee, you should have secure footing just like when you're playing basketball, baseball, or football. With regular and constant practice, you will be more proficient in handling or throwing the flying disc. Try to throw the disc in various stances and determine which works best for you.
When doing the basic throw, put your thumb atop the Frisbee while the index finger is along the disc's ridge. Your other fingers should be curled under the disc's ridge. The 'true pointer' should be the index finger. The arms should move like an arc before the throw is made and you will only let go of the disc when the index finger is already pointing to the other player who will receive the disc.
Personal Use Only